Christiana Frank
Owner/Founder/Curriculum Developer
Christiana Frank-Daniels created KidScape Productions at the New York City Police Department /At-Risk Youth Division in 1999. She has attended Juilliard in New York City, Yale School of Drama in Connecticut as well as two years of extensive coaching with Uta Hagen.     KidScape Productions utilizes research-based improvisation, role-play and theatre techniques to help students master important life skills that work on and off the stage.  Mrs. Frank-Daniels' passion is rooted in her commitment to lifelong learning and sharing KidScape Productions and its effects on educators and students in the United States and abroad.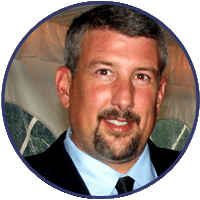 Charles Daniels
Operations Manager/Lead Instructor
Charles Daniels is originally from San Diego, CA and has lived in Reno since 2004. Mr. Daniels is the Operations Manager and Technical Support for KidScape Productions as well as a lead instructor. Mr. Daniels has been working with KidScape Productions for over 11 years. Mr. Daniels served in the United States Marine Corps and was also a firefighter for the U.S. Forest Service and CalFire. He brings a positive, fun, focused attitude that is motivational and goal/growth oriented.
Anjali Mathewson
Instructor
Anjali Mathewson is a mother of five and has worked in marketing and executive education across industries and around the world.  She has been a Reno resident since 2010 and loves being part of an increasingly dynamic and diverse community.  She is an avid yoga practitioner who believes that every day and every moment we must all practice self-love and compassion for others.  She is excited to be part of a dynamic company that utilizes theater and applied improvisation to help participants become radically present and engaged with themselves and with those around them.   Passionate in her own pursuit of wellness both emotional and physical, she is convinced that these classes arm participants with an essential toolbox to live their best selves in a modern world that can often be distracting and destructive.
Claire Schmotzer
Instructor
Claire is a world traveler who recently settled in Reno, where she quickly became involved with the literary and world dance scenes. Claire is a professional educator who began her career teaching English to children in Thailand before moving on to work with youth and young adults in Timor-Leste and the Middle East. She is also a semi-professional Middle Eastern dancer with 10 years of experience, including dancing with locals in Oman and Saudi Arabia. She has facilitated sold out dance workshops and currently trains in African hip hop. Claire is excited to use love of the arts to empower kids and youth and build healthy communities in the groups she leads.
Dace Ebert
Instructor
I've been studying and performing improv since 2013. Originally trained at Atlas Improv Company in Madison, WI, I've also studied with Monkey Business Institute, Come On Jackson, From Justin To Kelly, Empire Improv, and Reno Improv. I'm a strong believer in the potential of improv as a form of storytelling, community building, and personal growth through trying on new ideas. It's a great privilege to empower our youth with these tools, while having a lot of fun in the process.
Ethan Robison
Instructor
Ethan Robison is a senior at Hug High school and has been involved with theater since childhood. He has always found classic theater, live comedy, and improv to be fascinating, fun, and one of the best ways to express yourself. Improv in particular has always seemed like one of the best ways to develop a sense of humor and important social skills which can influence your personality offstage. Other than theater, his interests include speech and debate, engineering, environmental sciences, and excessive napping. So far, he has learned that he has a passion for teaching, especially when to provide individuals with tools to reach their academic and social and goals.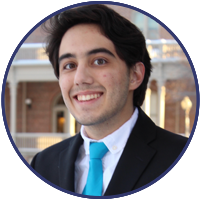 Kyle Goulston
Instructor
Kyle Goulston is a current finance and theatre student at the University of Nevada, Reno, and has been doing improv for seven years. He previously co-hosted a weekly improv show, called The Spot, in Las Vegas, and has been a member of the Reno Improv team We Digress for one year. He has also appeared in an episode of Wheel of Fortune! Kyle fell in love with improv at thirteen years old, and hopes to play a role in helping others find their passions at a similarly young age.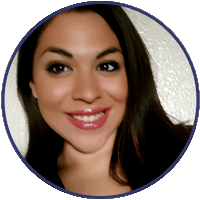 Lucy Villanueva
Instructor
Hey, I'm Lucy! I am originally from Huntsville TX but have been living here in Reno for more than 12 years. I am currently in a Health and Wellness company that helps others look and feel their very best. My biggest interest is on learning how to live a fulfilling life, while making an impact on this world with our actions. I strongly believe the skills and talents these kids will learn in Kidscape will shape their self confidence, help them think outside the box, give them the freedom of expression and best of all teach them to know themselves.
I believe a good self esteem is critical for everyone including children and teens. It makes a such a big difference on the way we handle all kinds of situations and the life path we choose to take. There is no better reward for me than knowing I can make a difference in someone's life. I am not only here to teach, but to help the kids grow and make a difference in their lives.pe!
Rachael Clawson
Instructor
Rachael Clawson is a junior at Reno High who loves children and is very passionate about acting and improv. She has been involved with theater for some time and thoroughly enjoys getting to portray various characters and coming up with impromptu scenes and plots. Creativity is one of her most valued characteristics, and she believes that improv not only encourages confidence but, also imagination and fun experiences! As one of six kids and a babysitter in high demand, Rachael has a lot of experience working with children, and she loves getting to play and interact with them! Some of her other interests include learning psychology, doing yoga, sketching, and playing the cello. She is enthusiastic about improv and is excited to use her knowledge of theater to help kids develop confidence and have fun while acting!
Regina Powers
Instructor
Regina was a Singer, Dancer, Illusionist. She and her partner performed under the name Dexion, traveling all over the world with Greg Thompson Productions. She is grateful to be able to give back all the experience she has learned in being a professional performer.