Christiana Frank
Owner/Founder/Curriculum Developer
Christiana Frank-Daniels created KidScape Productions at the New York City Police Department /At-Risk Youth Division in 1999. She has attended Juilliard in New York City, Yale School of Drama in Connecticut as well as two years of extensive coaching with Uta Hagen.     KidScape Productions utilizes research-based improvisation, role-play and theatre techniques to help students master important life skills that work on and off the stage.  Mrs. Frank-Daniels' passion is rooted in her commitment to lifelong learning and sharing KidScape Productions and its effects on educators and students in the United States and abroad.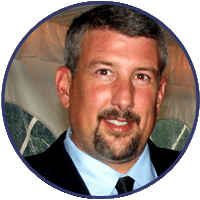 Charles Daniels
Operations Manager/Lead Instructor
Charles Daniels is originally from San Diego, CA and has lived in Reno since 2004. Mr. Daniels is the Operations Manager and Technical Support for KidScape Productions as well as a lead instructor. Mr. Daniels has been working with KidScape Productions for over 11 years. Mr. Daniels served in the United States Marine Corps and was also a firefighter for the U.S. Forest Service and CalFire. He brings a positive, fun, focused attitude that is motivational and goal/growth oriented.
Dace Ebert
Program Director/Lead Instructor
I've been studying and performing improv since 2013. Originally trained at Atlas Improv Company in Madison, WI, I've also studied with Monkey Business Institute, Come On Jackson, From Justin To Kelly, Empire Improv, and Reno Improv. I'm a strong believer in the potential of improv as a form of storytelling, community building, and personal growth through trying on new ideas. It's a great privilege to empower our youth with these tools, while having a lot of fun in the process.
Anja Phillips
Instructor
Anja Phillips is a senior at the University of Southern California, graduating this May with a Bachelor of Arts with an emphasis on acting.  She is stoked to be working with KidScape Productions as part of her final steps towards her degree as she is passionate about the power applied improvisation has in creating fearless storytellers with a purpose. She is excited to be working in the Reno community as it is where she spent her later middle school and high school years and discovered her love of Shakespeare and stage acting. Plus, as a big sister of five, she loves working with kids! She has trained extensively in improv and acting in the Reno community, UCLA, USC, and the British American Drama Academy. All of her work has only strengthened her belief in this improv work in that regardless of what role it's participants decide to take in life, they will be ready to tackle anything and achieve their greatest dreams. She could not be more thrilled to share her perspective and character development tools in the KidScape community before she returns to LA/Europe to continue her work.
Anjali Mathewson
Lead Instructor
Anjali Mathewson is a mother of five and has worked in marketing and executive education across industries and around the world.  She has been a Reno resident since 2010 and loves being part of an increasingly dynamic and diverse community.  She is an avid yoga practitioner who believes that every day and every moment we must all practice self-love and compassion for others.  She is excited to be part of a dynamic company that utilizes theater and applied improvisation to help participants become radically present and engaged with themselves and with those around them.   Passionate in her own pursuit of wellness both emotional and physical, she is convinced that these classes arm participants with an essential toolbox to live their best selves in a modern world that can often be distracting and destructive.
Colby Loesch
Instructor
Born and raised in Reno, NV, Colby Loesch passes his time writing short stories, pursuing a degree in biochemistry, and- quite literally- being a professional goofball. Colby has lived a life surrounded by the performing arts, spending the past three years working with children at his family's theatre and filmmaking summer camp. For Colby, nothing beats arming kids with the tools needed to successfully navigate our modern world; especially while having a blast doing it.
David Weinberg
Instructor
David was born and raised in Reno and he is delighted to be working with KidsScape empowering kids with leadership skills, self-confidence, and team building! He is a Royal Academy of Dramatic Art and CalArts graduate and he recently relocated back to the US after living in London for the past fourteen years. He is a member of SAG, AEA, and Equity UK. He has worked as both an actor and director in London's West End and appeared in such films as the multi-award winning Citizen Welles and Edward II. Past leading roles include Pulling Petals directed by Emmy Award Winner Michael Goorjan at the Hudson Theatre in Hollywood and the original production of the Tony-Nominated Broadway play Sixteen Wounded. In London's West End he starred in the Comedy News Hour at the Leicester Square Theatre and he has directed projects at the Arts Theatre, St James Theatre, Trafalgar Studios, and the Soho Theatre, as well as Off-West End at the Young Vic Theatre, King's Head Theatre, Rose Playhouse, Baron's Court Theatre, Etcetera Theatre, RADA and a festival hosted by the RSC in Stratford-upon-Avon. He was the first American to direct at the historic Rose Playhouse where the plays of Shakespeare were first performed. His first book was published in 2017 by Columbia University Press in America and Ibidem Press in Europe.
Eliot Current
Intern
I am a hard working high school student who loves promoting better communication and life skills in kids and all people. I believe that communicating and communicating accurately can solve all problems. I have been with KidScape Productions as a student for many years and I hope to use that knowledge to help kids just like me, just like KidScape did for me when I was younger. Although all the learning stuff is important too the most important thing is to have fun, because if you don't have fun you don't really learn anything.
Ethan Robison
Instructor
Ethan Robison is a senior at Hug High school and has been involved with theater since childhood. He has always found classic theater, live comedy, and improv to be fascinating, fun, and one of the best ways to express yourself. Improv in particular has always seemed like one of the best ways to develop a sense of humor and important social skills which can influence your personality offstage. Other than theater, his interests include speech and debate, engineering, environmental sciences, and excessive napping. So far, he has learned that he has a passion for teaching, especially when to provide individuals with tools to reach their academic and social and goals.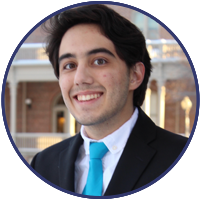 Kyle Goulston
Instructor
Kyle Goulston is a current finance and theatre student at the University of Nevada, Reno, and has been doing improv for seven years. He previously co-hosted a weekly improv show, called The Spot, in Las Vegas, and has been a member of the Reno Improv team We Digress for one year. He has also appeared in an episode of Wheel of Fortune! Kyle fell in love with improv at thirteen years old, and hopes to play a role in helping others find their passions at a similarly young age.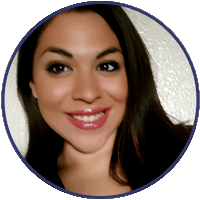 Lucy Villanueva
Instructor
Hey, I'm Lucy! I am originally from Huntsville TX but have been living here in Reno for more than 12 years. I am currently in a Health and Wellness company that helps others look and feel their very best. My biggest interest is on learning how to live a fulfilling life, while making an impact on this world with our actions. I strongly believe the skills and talents these kids will learn in Kidscape will shape their self confidence, help them think outside the box, give them the freedom of expression and best of all teach them to know themselves.
I believe a good self esteem is critical for everyone including children and teens. It makes a such a big difference on the way we handle all kinds of situations and the life path we choose to take. There is no better reward for me than knowing I can make a difference in someone's life. I am not only here to teach, but to help the kids grow and make a difference in their lives.pe!
Parker Sachs
Instructor
Parker Sachs has been studying and performing theatre since he was in middle school back in 2010. His love for performing arts led him to the Las Vegas Academy of the Arts in his hometown to pursue a major in theatre, and ended up picking up love ballroom dance along the way. He is currently going into his final year at UNR, and although he is not majoring in theatre, still has a passion to continue sharing the wonderful world of acting/improv and all it has to offer, while having fun doing it!
Rachael Clawson
Instructor
Rachael Clawson is a junior at Reno High who loves children and is very passionate about acting and improv. She has been involved with theater for some time and thoroughly enjoys getting to portray various characters and coming up with impromptu scenes and plots. Creativity is one of her most valued characteristics, and she believes that improv not only encourages confidence but, also imagination and fun experiences! As one of six kids and a babysitter in high demand, Rachael has a lot of experience working with children, and she loves getting to play and interact with them! Some of her other interests include learning psychology, doing yoga, sketching, and playing the cello. She is enthusiastic about improv and is excited to use her knowledge of theater to help kids develop confidence and have fun while acting!
Regina Powers
Lead Instructor
Regina was a Singer, Dancer, Illusionist. She and her partner performed under the name Dexion, traveling all over the world with Greg Thompson Productions. She is grateful to be able to give back all the experience she has learned in being a professional performer.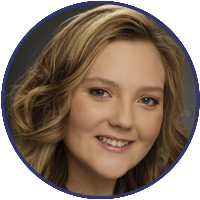 Sadie Ward
Intern
I am a freshman at Galena High School, where I am focusing on drama and art classes. I have been with Kidscape for many years and I plan to continue being a part of this wonderful family. I just directed a recent Kidscape play The Marvelous Squad. In the past I have performed in nine productions and I assistant directed two full plays. I participated in the 2018 Reno Fashion Show and I have taken four years of choir. I am currently informing the community about improv and Kidscape through speech and debate. I truly believe in what Kidscape is teaching. Improv has personally helped me overcome my monsters. I want to help the kids in my community through this amazing program.
Stephen Schillo
Instructor
Coming soon.